2020 has definitely been an interesting year for everyone. We want to thank everyone who came out and supported us in our first commercial year. While it wasn't what we were planning for our winery and tasting room this year, overall it went really well. The slower start was not all a bad thing as it allowed us to get our feet wet with the commercial world.
We got great feedback on our 2019 white wines. The roussanne, sauvignon blanc and viognier have all sold out. We just have a few bottles left of the Sundew White Blend and cab franc rose'. We still have several cases of the pinot gris left as well. Good news is that all of these will be back and in greater amounts with the 2020 vintage. The 2020's have had their first racking and are smelling and tasting delicious already. They should be ready for release in the spring of 2021!
The biggest feedback we got this summer was "we can't wait for your reds". We offered barrel samples of the red blend to rave reviews and requests to buy it now. For a 2019 it is tasting amazing, and will just get better with a little more time. Good news is that we just bottled one barrel of it and all of the other 2019 reds except for the malbec. We want the malbec and the other barrel of the blend to enjoy more time in the barrel. These reds should be available for tasting and purchase in the spring of 2021 along with the whites.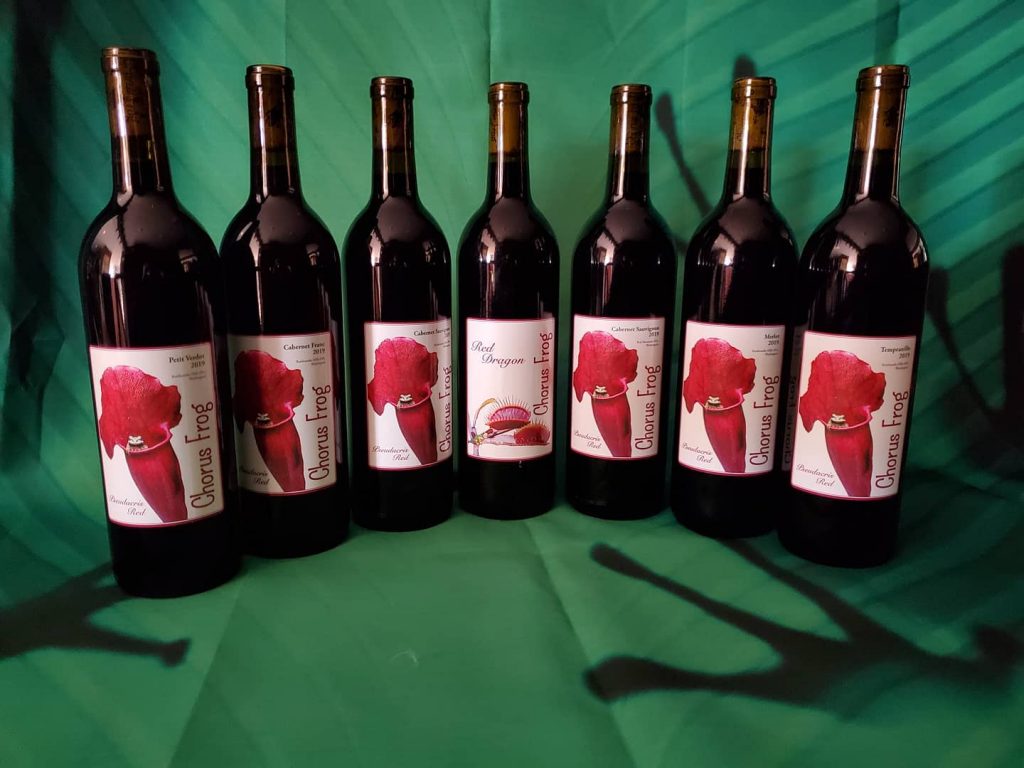 The 2020 reds are also coming along nicely. For this vintage we will have: syrah, cabernet sauvignon, cab franc, merlot, malbec, and petit verdot. We were planning on doing a barbera, but unfortunately due to storm damage and the quickly cooling temps it never fully ripened. We just picked the 2020 red blend thanks to feedback from friends and it's going in the barrel today! It is a very similar blend to the 2019, but with an increased percentage of petit verdot.
Finally Michael also taught a Zoom class on fruit winemaking this fall. As part of that we also have some raspberry wine that will be available in the spring. The aromas and flavors of fresh raspberry in this are amazing!
We are available for tastings through the winter, but with the current restrictions we have to be outside. Just give us a call or email if you want to come by and taste or pick up some of the remaining white wines. We'll keep you posted on the plan for release of the 2019 reds and 2020 whites in the spring.
Once again, thank you all for your support. Stay safe and healthy. We hope you have a wonderful holiday season even if we're "socially distant".
Cheers! Leann & Michael Stacey